Bhopal LowDOWn – July 2015
Brought to you by the International Campaign for Justice in Bhopal
In this issue:
1. Press Releases

2. Remembering Daya Varma and Ward Morehouse 
3. In the News

4. Take Action!

5. Call for Coordinating Committee Members (2015-2016)
6. Support the Bhopal Campaign
June 5, 2015 – Residents of Water-Contaminated Areas Ask the Government of India "When Will Union Carbide's Toxic Waste Be Cleaned Up"? Read the Press Release here.
May 26, 2015 – Modi Government Completes One Year – Bhopal Gas Victims Have Nothing to Cheer About. Read the Press Release here.
March 17, 2015 – Bhopal Gas Victims Condemn Repeated Non-Appearance of the Dow Chemical Company, USA in the Bhopal District Court. Read the Press Release here.
2. Remembering Daya Varma and Ward Morehouse
Dr. Daya Varma, life-long communist, scientist, activist, dream
er, pharmacologist, professor emeritus at McGill University, Montreal, passed away on March 22 2015. Please join us in honoring the life of Daya Varma, a long-time supporter of Bhopal gas survivors, who carried out much-needed medical research on the impact of the disaster. You can read about his life and legacy by 
clicking here
.
"Daya inspired as much through his knowledge and talents as through his humility and simplicity. A multi-splendored personality who will be sorely missed by many across the world and especially those in Montreal where he lived half a century and left his mark on many institutions of social relevance. A life truly worth celebrating!" – TK Raghunathan

June 30th 2015 marked the third anniversary of the passing of Ward Morehouse. To read aboutWard's life as a huma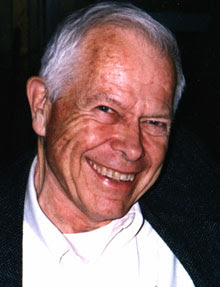 n rights and anti-corporate activis activist please click here.

"Ward was a personal mentor to me, and one of the founders of the modern anti-corporate personhood
movement. He was gentle, patient and kind to people, and a fierce and tireless warrior for peace, justice, ecology and democracy. I feel honored to have known him as a colleague, and lucky to have known him as a friend." – David Cobb 
3. In the News
4. Take Action
The year of Modi's rule, is a year of deliberate laxity by the government towards the criminal American corporations and neglect towards the medical care and economic rehabilitation of the victims. Tweet @narendramodi and don't forget to use #bhopal30We've already composed a sample tweet for you. To send your tweet click here.
CUPE (Canadian Union of Public Employees), Local 3906 at McMaster University Endorses the Bhopal Campaign! For support in getting your union to do the same, contact us at justice@bhopal.net
Support the upcoming documentary, Bhopal 84
In the early eighties Musharraf Ali bought a video camera to film weddings at his hometown of Bhopal in central India. On the night of December 2, 1984, forty-three tons of toxic gases leaked from massive storage chambers within Union Carbide's Bhopal plant into the surrounding city, killing thousands overnight. Mr. Musharraf fled with his family and neighbors to safety. Two days later he returned to ground zero in Bhopal, moved to record with his 'wedding camera' everything he observed in the first days after the disaster. Fearing arrest and confiscation from Indian authorities, he kept the tapes for over twenty years without showing them to anyone. "Bhopal 84" makes this footage public for the first time.
Read more at: http://www.bhopal84.com/
5. Call for Coordinating Committee Members (2015-2016)
ICJB North America is looking for Coordinating Committee (CC) members for 2015/2016. As part of the CC, you will be responsible for helping develop the campaign in North America. Below are a list of the positions we are seeking:
Fundraising Coordinator
Key tasks: maintain donor relations, expand ICJB fundraising efforts, send annual donor mailing, hold at least 1 fundraising campaign (online or offline)
Experience: Fundraising background or similar
Time commitment: 2-4 hours a week

Education Coordinator
Key tasks: Continue development and execution of the Curriculum Package, Continue to build educational resources
Experience: Curriculum background an asset, passion for education
Time commitment: 2-4 hours a week

Dow Coordinator
Key tasks: Plan shareholder protest, Track Dow Chemical in the news
Experience: Previous experience in corporate accountability campaigns
Time commitment: 2-4 hours a week
To apply please email justice@bhopal.net with responses to the following:
1) Why are you interested in the position(s)?
2) What skills do you bring to the position(s)?
3) What prior experience do you have with the Bhopal gas disaster and/or ICJB?
6. Support the Bhopal Campaign!

As a campaign that works on corporate accountability, we do not accept corporate funding. The Bhopalis need individual supporters like you to sustain their fight for justice. Remember that while many environmental and human rights organizations support the Bhopalis' cause, ICJB is the only international organization that is led by the survivors and that fundraises to directly benefit the struggle as envisioned by the survivors. Because of the currency exchange value, even very small recurring amounts make a huge difference! Make a tax-deductible donation (in the U.S.) here.
Volunteer (e-mail justice@bhopal.net for more information)
Bhopal.net needs your help! We're looking for volunteers to help organize old posts so the site is more accessible. All you'll need is a computer and a steady internet connection. Can you spare just one or two hours a week to help out?
Share this: